Klinkt bekend in de oren? Klopt, was nog niet zo lang geleden, maar is helaas nu ook weer aan de hand.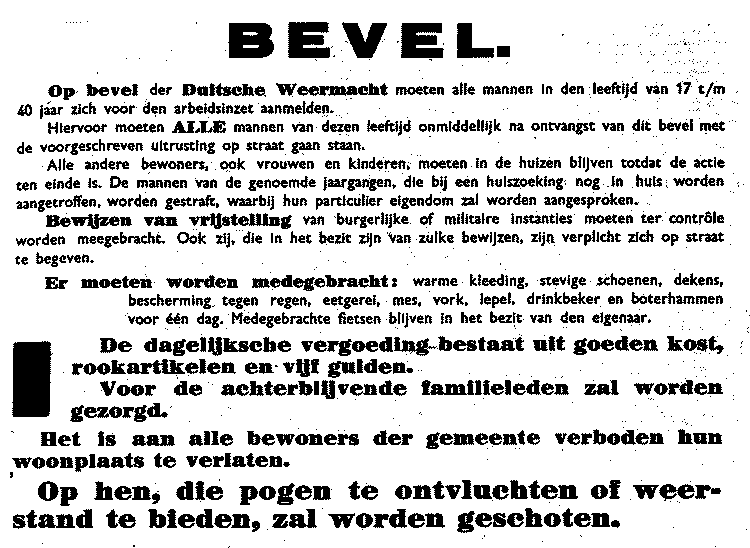 Het volgende citaat komt van
Gates of Vienna
ivm. de zaak
Imran Firasat
The EU legislation responsible for Spain's actions, namely Framework Decision 2008/913/JHA, was exposed in the Strasbourg European Parliament yesterday, by Gerard Batten MEP, London Region representative of the UK Independence Party (EFD Group).
This terrifying document, in force in EU states since 2010, even goes so far as sanctioning terminating, through criminal law, the employment of those accused of speech and thought crimes. [Article 6(1.)(b)]
The document may be read in full here (pdf).
Er staat dus -al vertrouw ik uw Engels best- dat men van werk uitgesloten kan worden als men de verkeerde dingen denkt of zegt. Ik moest het zelf ook even driemaal lezen, vandaar dat ik u op weg help. Als we dat dan even naast dit geintje van van de week leggen:
Journalisten in landen van de Europese Unie (EU) moeten aan banden worden gelegd door in Brussel opgestelde regels. Journalisten die zich niet aan de regels houden, moeten uit hun ambt kunnen worden gezet.
via Elsevier
Als we dan ook even in aanmerking nemen dat wij, DE Nederlanders, in 2005 NEE gestemd hebben tegen deze poppenkast en dat van Rompuy, Barroso en Draghi NIET zijn verkozen, dan rest er maar één conclusie: We zijn een dictatuur binnengesmokkeld en via het stemformulier komen we er niet meer vanaf. En deze dictatuur importeert in een steeds sneller tempo een gewelddadige doodscultus die de autochtone bevolking naar het leven staat. We worden geëtnocideerd terwijl we er lachend bij staan te kijken.
In Nederland heeft oa.
Anand Soekhoe
al een Berufsverbot te pakken. Dus het is bepaald geen ver van uw bed show meer.
Gepubliceerd op Amsterdam Post
Links naar het gewraakte PDF bestand in diverse talen:
Nederlands:
http://welketoekomst.files.wordpress.com/2013/01/lexuriserv_nl.pdf
Engels:
http://welketoekomst.files.wordpress.com/2013/01/lexuriserv_en.pdf
Duits:
http://welketoekomst.files.wordpress.com/2013/01/lexuriserv_de.pdf
Frans:
http://welketoekomst.files.wordpress.com/2013/01/lexuriserv_fr.pdf
Met dank aan Pieter Veenstra
Kmervragen
Europese regulering van de media
http://ikregeer.nl/documenten/kv-204854